Agricultural Science Journals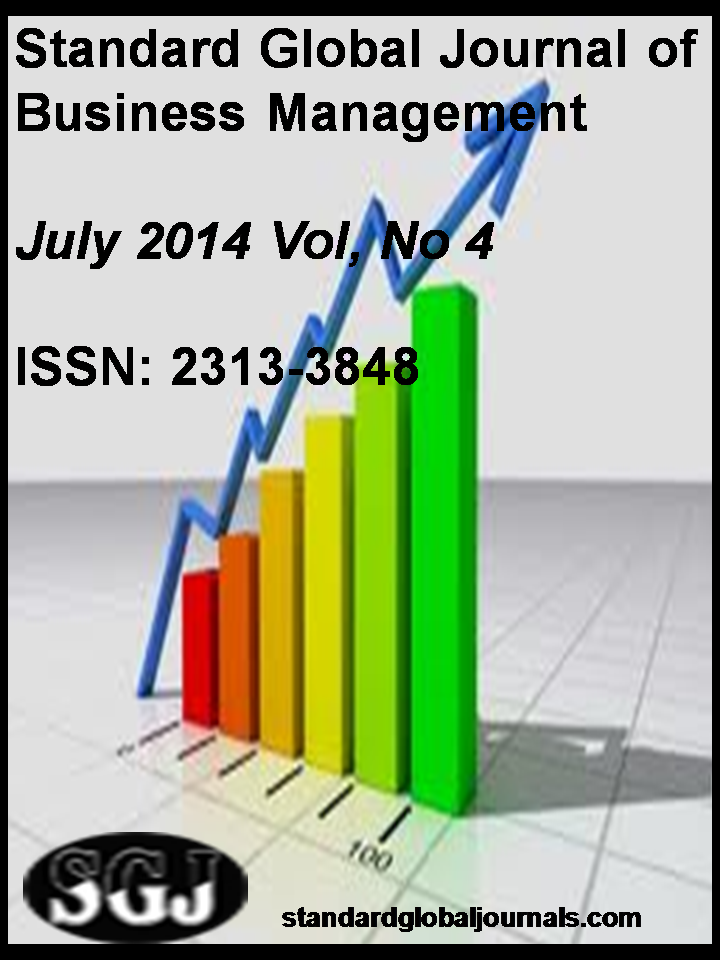 STANDARD GLOBAL JOURNALS operates an Open Access Model (OAM) which refers to the unrestricted online access to articles published in her journals. SGJ is in support of the Open access model because the open access model helps researchers in opening up free access to articles that most libraries do not subscribe to. Thus, all articles published under open access can be accessed by anyone with internet connection and enjoys the benefit of high visibility and availability, rapid publication, ease of access and high frequency in citation. STANDARD GLOBAL JOURNALS (SGJ) supports the Open Access Model initiative. All journals by STANDARD GLOBAL JOURNALS (SGJ) are published without restriction to the global community.
To contribute to the progress and application of scientific discoveries, by providing free access to research information online without financial legal or technical obstructions. All Standard Global Journals articles will be freely circulated and available from multiple websites.


To publish quality research articles in the various fields of study and operate an open access which will serve as a link between users and authors of our journals all over the globe without compromising our specified level of quality.


current issues